About Us
Tanner Letcher | Project Manager
We are firm believers that people do business with people they like. That's why it's all about creating relationships with those around us: clients, coworkers, subcontractors, and consultants - we are all on the same team. The more we can learn about each other, the better we can work together. Our theory is simple, and the results speak for themselves - our clients continue to trust us with their construction needs. Check out our team and learn why others think we are pretty cool too...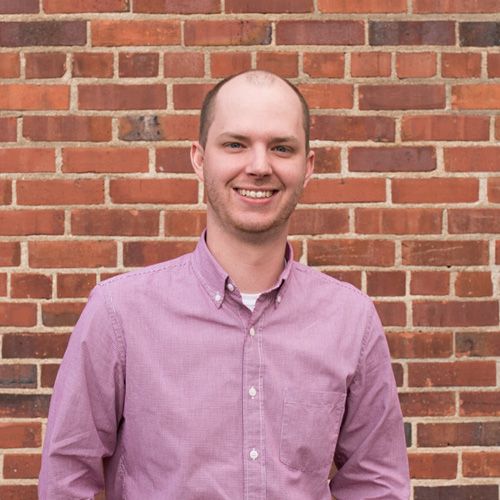 When you were little, what did you want to become?
A bull rider
What is the most memorable class you have ever taken?
Shop class in high school
If you could learn to do anything, what would it be?
Fly an airplane
If you could meet anyone, living or dead, who would it be?
Brook Berringer
What's the best compliment you have ever received?
That my mom would be so proud of me
Testimonials
Don't just take our word for it...
We have built our business on client-driven satisfaction. We believe in doing with, instead of doing for. For us, it is not just about delivering service but building partnerships with our clients to positively impact our communities for years to come.
Wendy Birdsall, Lincoln Chamber of Commerce

NGC not only builds the highest quality of buildings but does so with great integrity.

Adam Criswell, Speedway Properties

From the day they started the project to the day they finished, NGC personnel were professional, ethical, schedule driven and totally focused on our satisfaction. They are truly committed to constructing the finest possible building and they accept nothing short of this from their sub-contractors. Every concern we had was addressed quickly and thoroughly.

Patrick Phelan, DLR Group

NGC's qualified team provided pre-planning with the ownership and DLR Group prior to construction as well as regular meetings and communication with the design team and subcontractors throughout the project. Their coordination efforts helped resolve the common day-to-day challenges of a commercial project of this character by utilizing technology and sound judgement.

Steven Hopper, Shamrock Development

Their true open book approach to costs, information, and prudent reviews with the design team not only helped keep the project in line with budget and vision, but it also allowed construction to begin four months earlier than traditional methods. Their team provided a seamless transition from preconstruction into the actual construction phase.

Steve Schmidt, Frontier Bank

What a pleasure it was to work with NGC! The crew was absolutely great and I truly appreciate their attention to timelines. The weekly reports via email were beneficial and informative as well.

Cara Mouw, University of Nebraska Medical Center

Kudos to the NGC crew. The guys were so nice and easy to work with. We are very pleased with the work and progress so far.

Patrick Falke, Project Harmony

Our project turned out exactly how it was promised, ahead of schedule and it looks amazing. Our staff was pleased with the cleanliness and helpful nature of your construction crew.